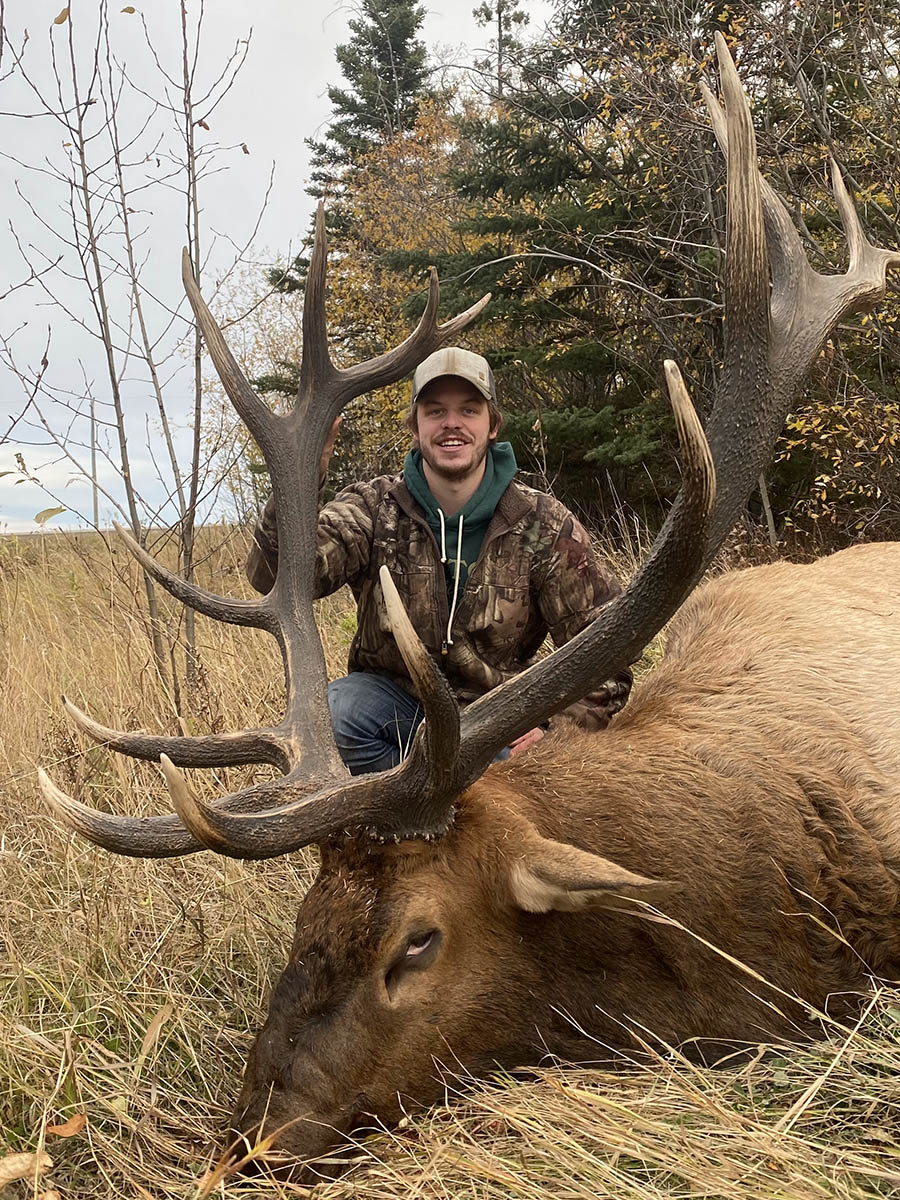 Alberta, Canada Black Bear Hunting Outfitters
ELK HUNTING WITH NORTH STAR OUTFITTING
We are now offering elk hunts in the foothills of the Canadian Rocky Mountians
Hunt giant elk just outside Banff National Park in Alberta Canada. This is a spectacular area where trophy class elk live. With a limited number of tags available, you are going to want to book this elk hunting trip soon!


WHY HUNTERS CHOOSE NORTH STAR BLACK BEAR HUNTS.
Our bear hunting area is about 500,000 acres. I own 90% of the permits therefore I hold the key to managing the black bear hunting in this area.
I have 50% color phase bears with 25% harvested being colored phased bears over 6 foot and 25% of the black bears harvested are over 7ft with 20" plus skulls.
We have a 2 bear per hunter quota. If you choose to harvest two bears, I only allow you to harvest 1 colored bear 6 foot or better and the other must be black. We do this to manage the population of trophy class colored bears.
During the spring hunts, you will see between 4-8 bears in a evening and in a full week you will see up towards of 30-40 bears.
Our spring bear hunts are over bait which allows you to size the bear more efficiently. Our bait sights are set up about 4 miles apart
Shooting distances from stands at our bait sites are from 20-25 yds for bow hunters and rifle hunters from 50-100 yards.
Fall bear hunts may be added to our early season deer, moose hunts and waterfowl hunts.
Hunt Trophy Bears in Alberta, Canada
WE PROVIDE A FIRST CLASS BEAR HUNT
NORTH STAR OUTFITTING HAS A 100+% SUCCESS RATE
Every one thinks bear hunting over bait is like shooting fish in a barrel, well if it was only about killing that might be the case. But harvesting a trophy bear takes careful placement of stands and baits to outsmart the trophy bears we want.
Proper baiting, along with limiting the number of black bear hunts every year, and the high number of bears in our area, our hunters enjoy a 100% shot opportunity. The black bears in our area average 300+ pounds, with some pushing up to 500 pounds.

If you are looking for a high success Canada bear hunt, this is it. We put the time, experience and dedication into the hunt to ensure you have the best bear hunt possible.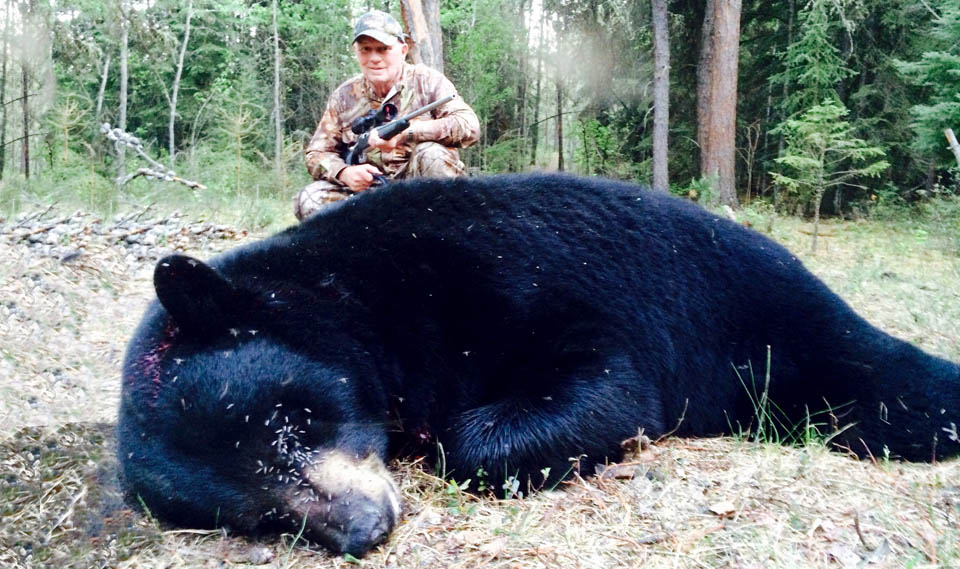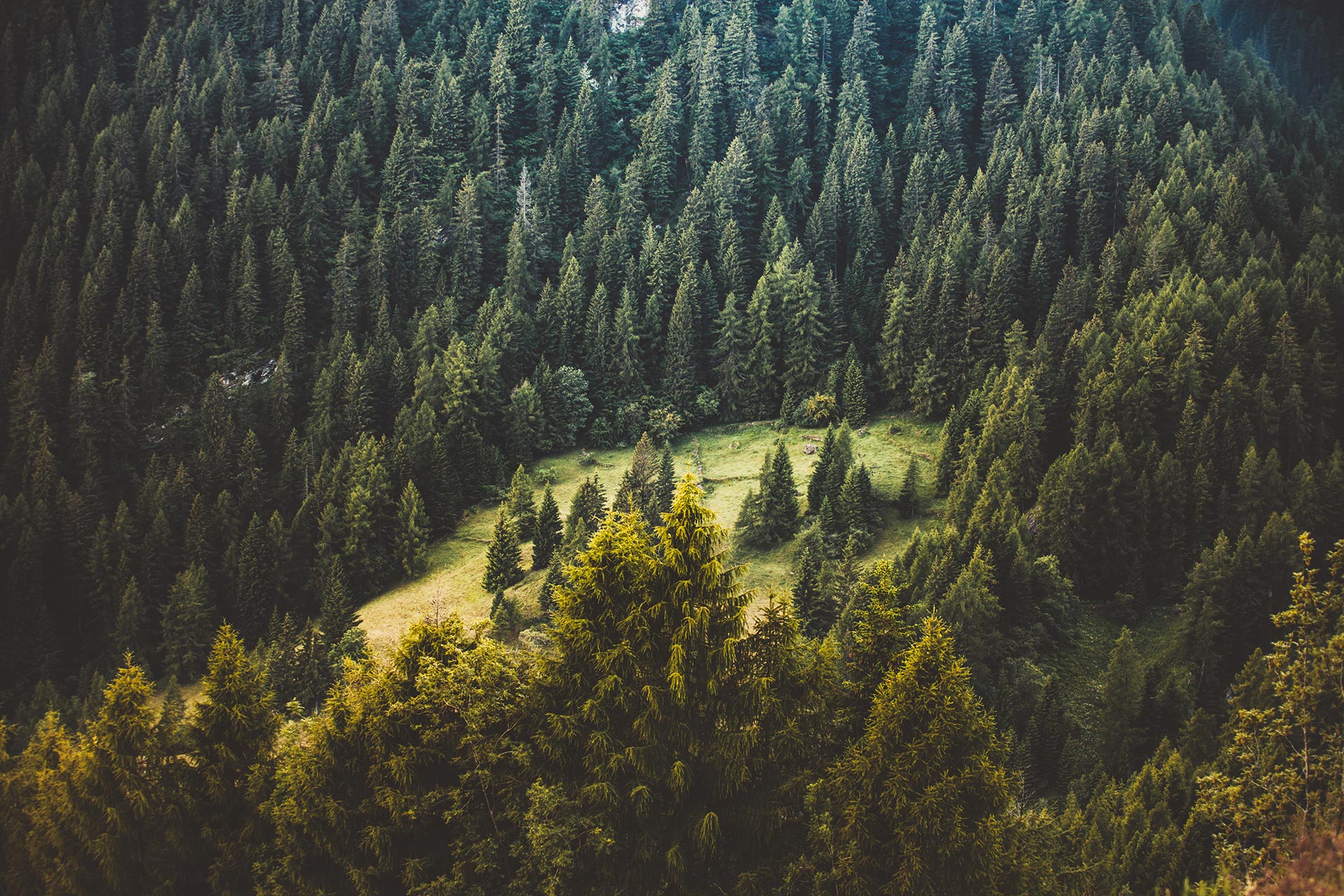 SIGN UP FOR OUR NEWSLETTER
ARE YOU READY TO BOOK A HUNT?
Contact US
North Star Outfitting
Box 501
Marwayne, Alberta Canada T0B 2X0
Complete This Form For Questions or to Book A Hunt