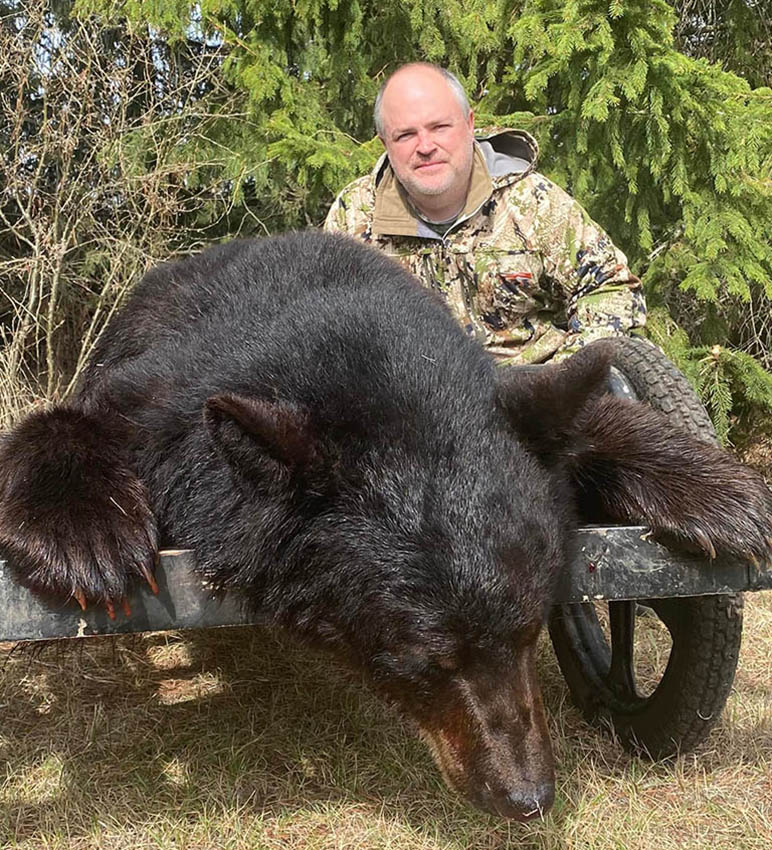 Alberta, Canada Black Bear Hunting Outfitters
NORTH STAR OUTFITTING
We have been providing black bear hunts in Alberta for over 29 years.
Hunt big bruin blacks and colored bears in the spring and fall, no bugs, 5 star lodge, eat like a king and sleep like a rock - that's what you can expect when you come black bear hunting with North Star Outfitters!

During our spring bear hunts, we take 20 bears hunters with about 5-6 hunters per week. We hunt in ranch country just north of the rich farmland where the food is very plentiful. Our fall black bear hunts are spot & stalk only. We hunt them in the corn fields and oat fields in September and October.
WHY HUNTERS CHOOSE NORTH STAR BLACK BEAR HUNTS.
Our bear hunting area is about 500,000 acres. I own 90% of the permits therefore I hold the key to managing the black bear hunting in this area.
I have 50% color phase bears with 25% harvested being colored phased bears over 6 foot and 25% of the black bears harvested are over 7ft with 20" plus skulls.
We have a 2 bear per hunter quota. If you choose to harvest two bears, I only allow you to harvest 1 colored bear 6 foot or better and the other must be black. We do this to manage the population of trophy class colored bears.
During the spring hunts, you will see between 4-8 bears in a evening and in a full week you will see up towards of 30-40 bears.
Our spring bear hunts are over bait which allows you to size the bear more efficiently. Our bait sights are set up about 4 miles apart
Shooting distances from stands at our bait sites are from 20-25 yds for bow hunters and rifle hunters from 50-100 yards.
Fall bear hunts may be added to our early season deer, moose hunts and waterfowl hunts.
Hunt Trophy Bears in Alberta, Canada
WE PROVIDE A FIRST CLASS BEAR HUNT
NORTH STAR OUTFITTING HAS A 100+% SUCCESS RATE
Every one thinks bear hunting over bait is like shooting fish in a barrel, well if it was only about killing that might be the case. But harvesting a trophy bear takes careful placement of stands and baits to outsmart the trophy bears we want.
Proper baiting, along with limiting the number of black bear hunts every year, and the high number of bears in our area, our hunters enjoy a 100% shot opportunity. The black bears in our area average 300+ pounds, with some pushing up to 500 pounds.

If you are looking for a high success Canada bear hunt, this is it. We put the time, experience and dedication into the hunt to ensure you have the best bear hunt possible.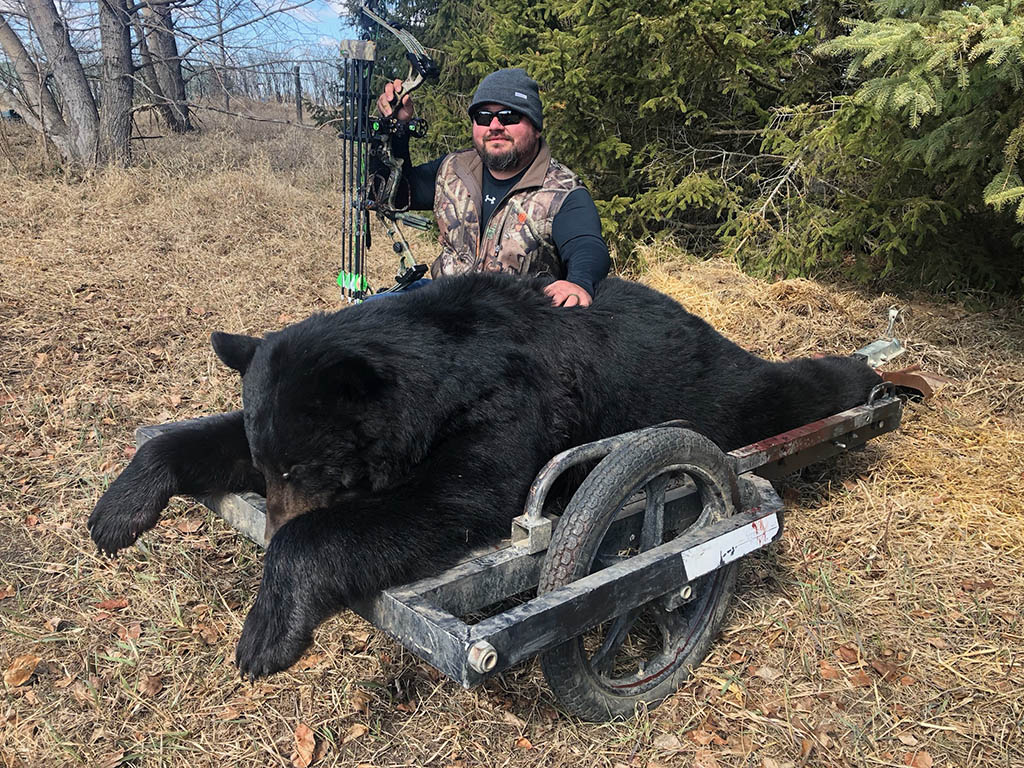 We have very happy hunters every year!
OUR SUCCESS SPEAKS FOR ITSELF!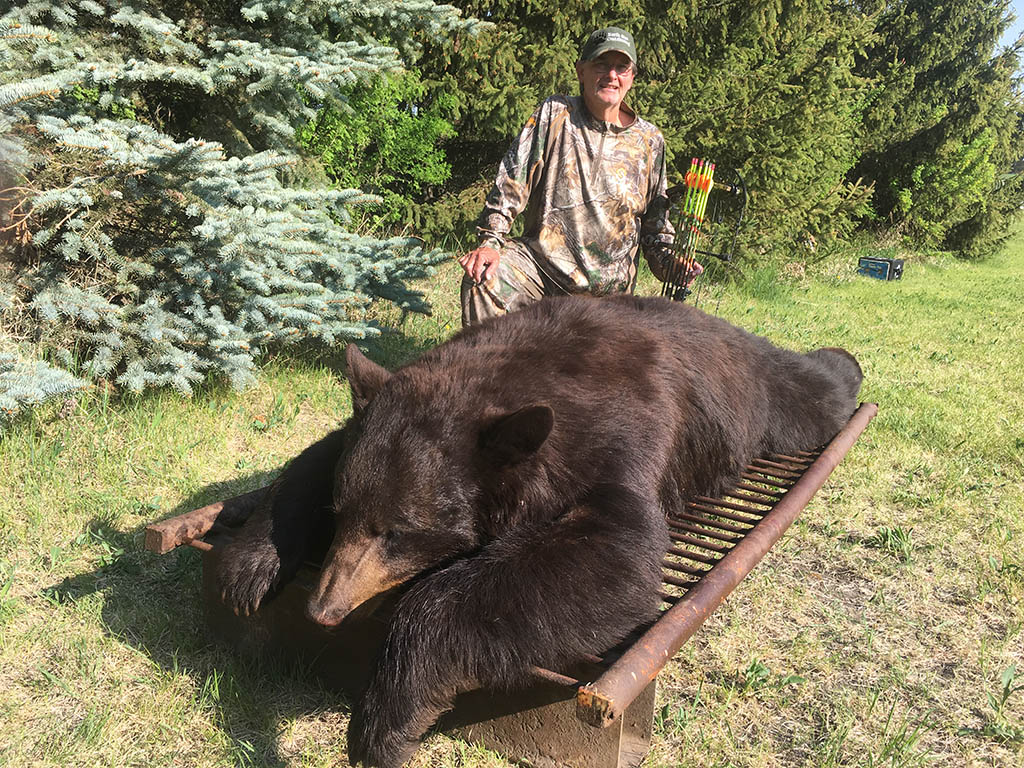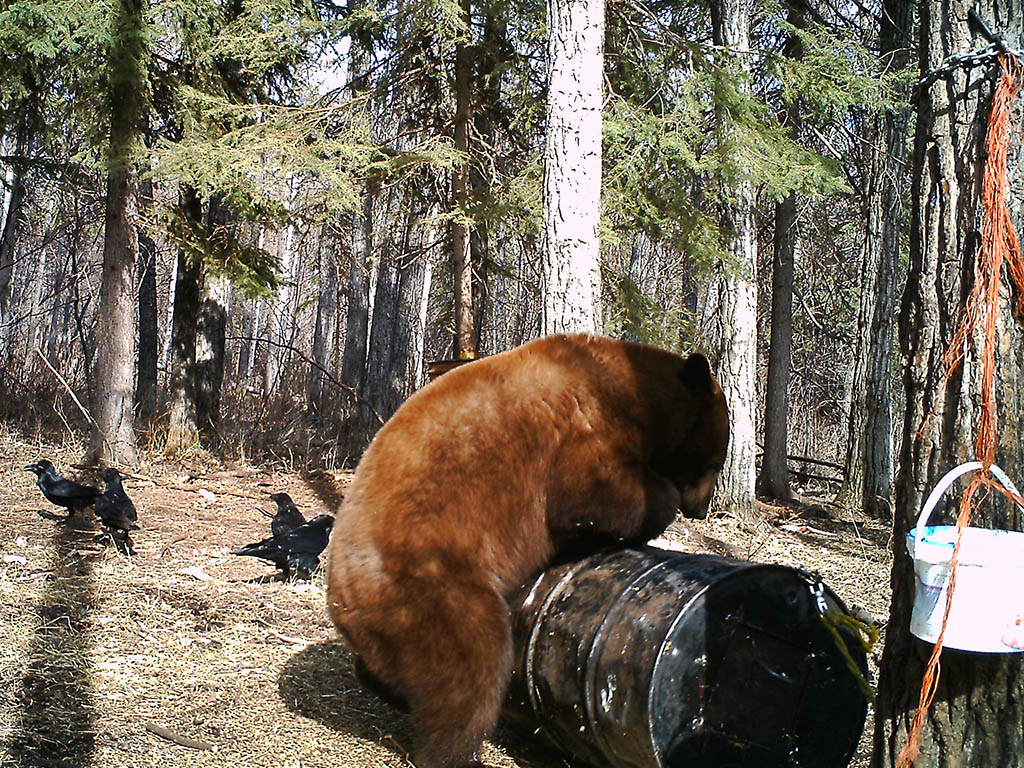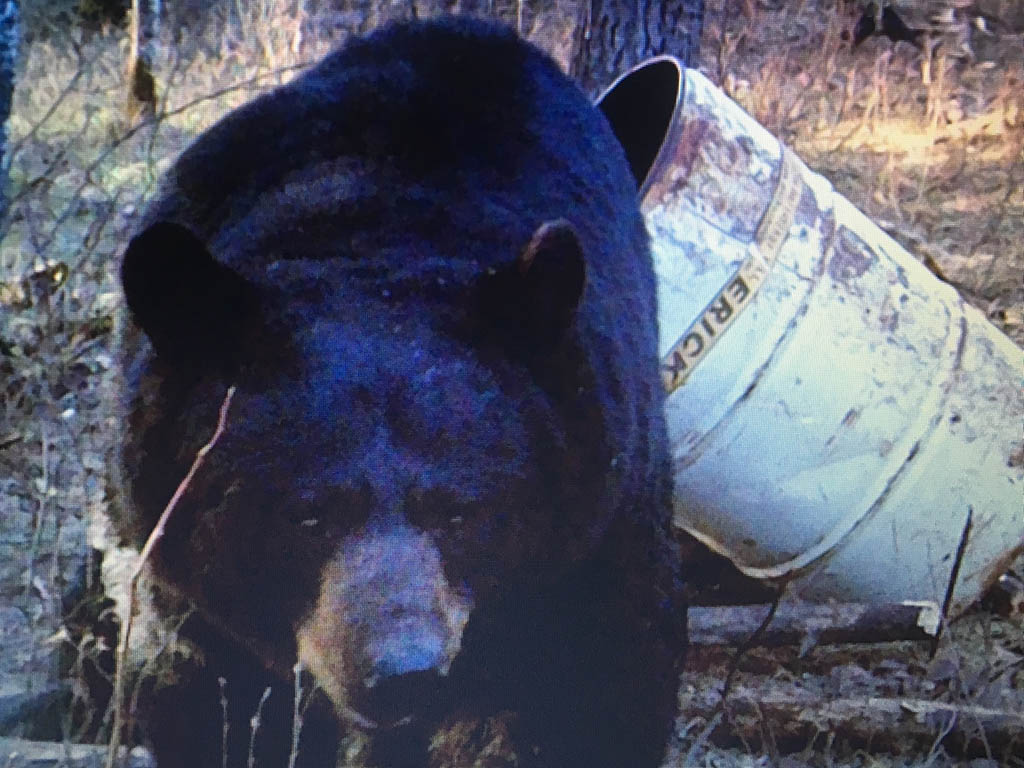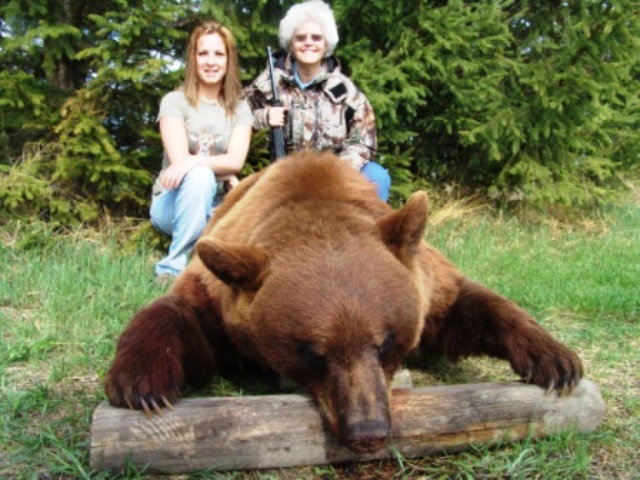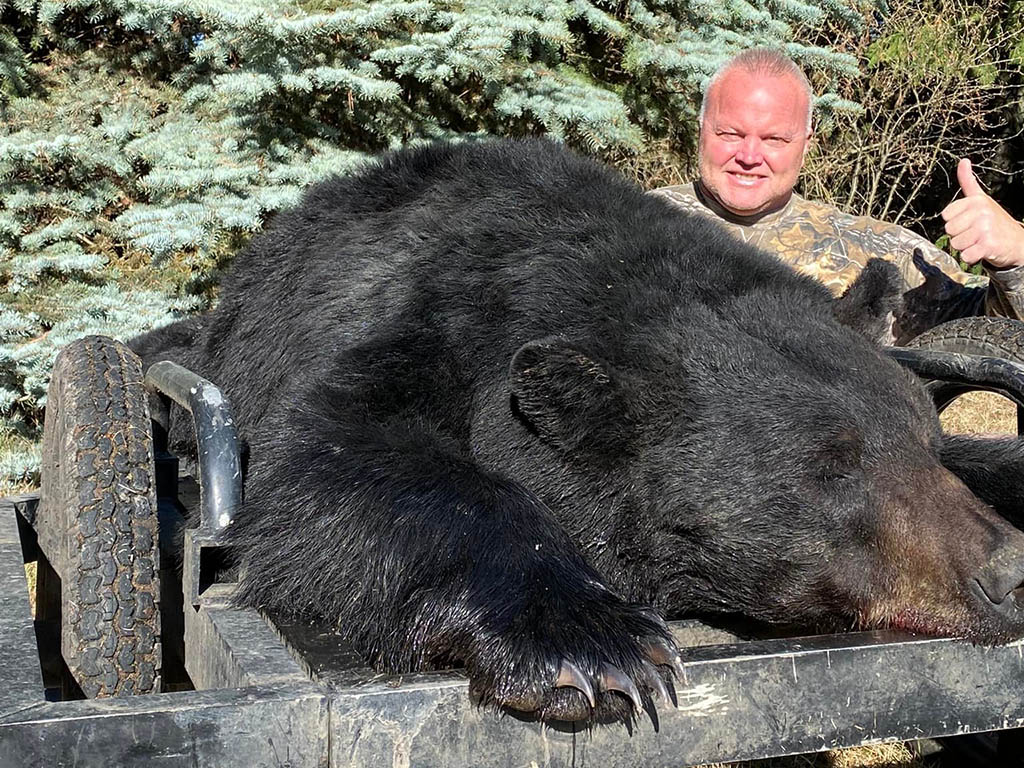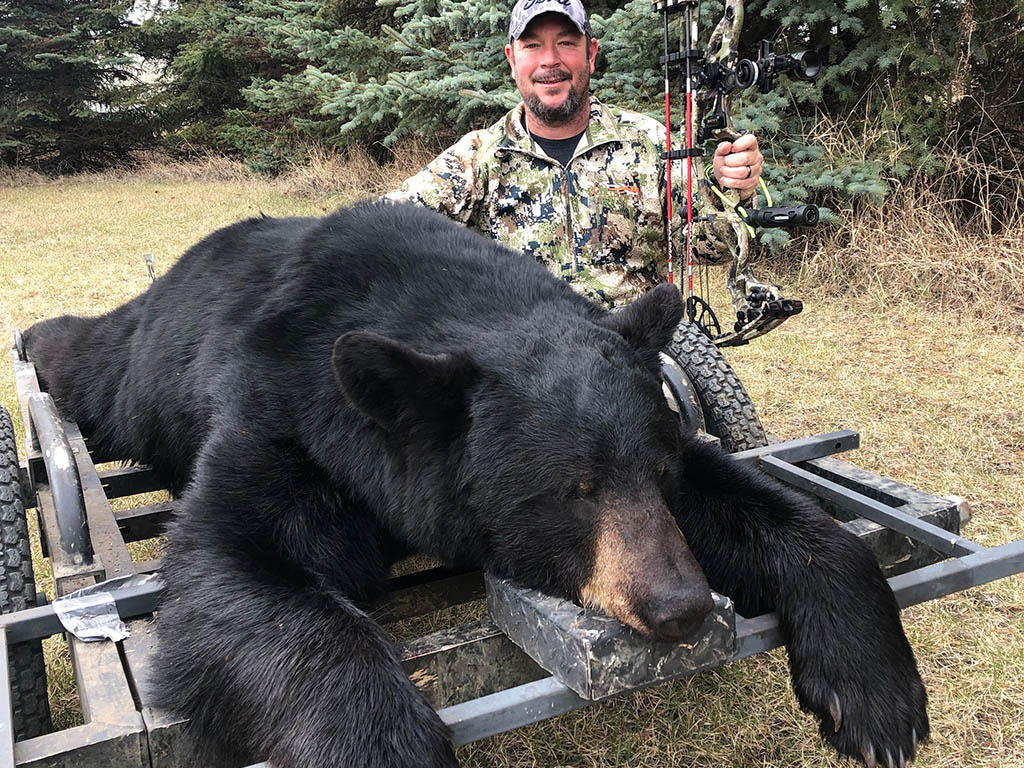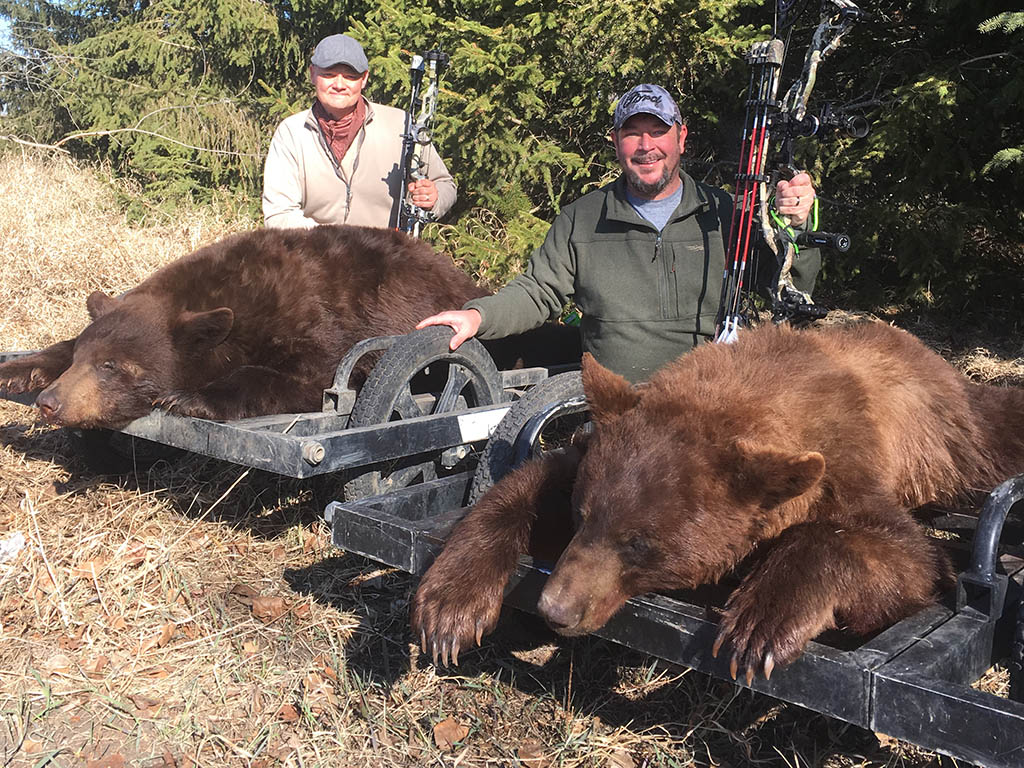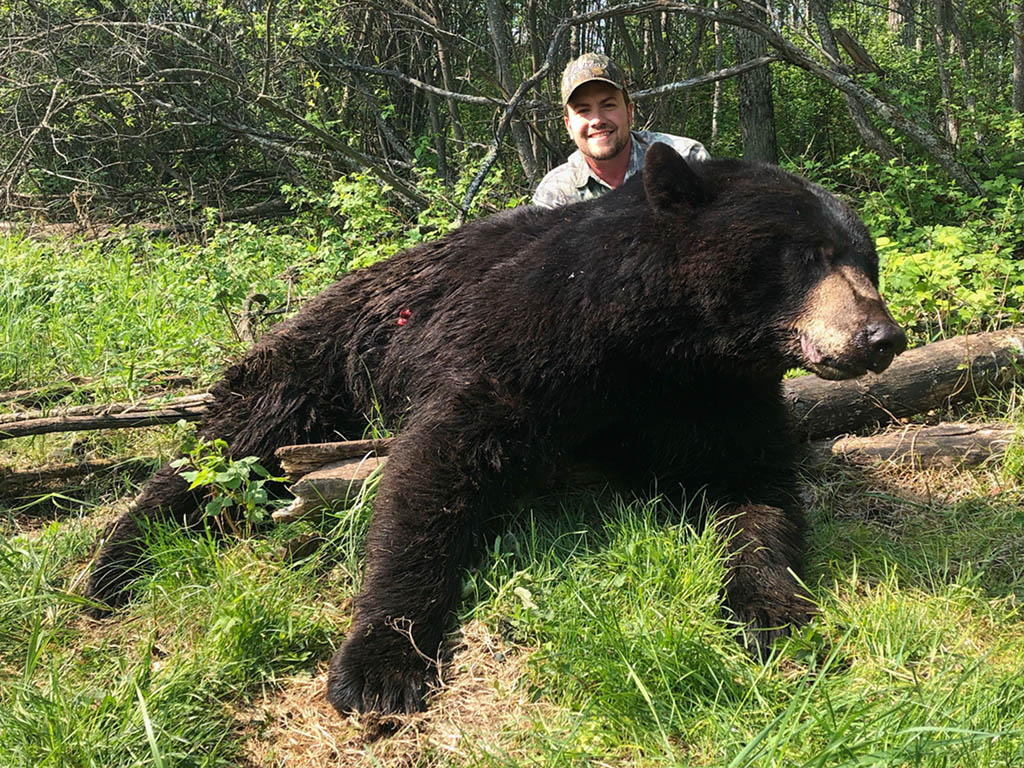 I wanted to thank you for wonderful hunting and the wonderful hospitality that we experienced there last week. This was a birthday present for my wife, Marty, so an enjoyable experience for her was my top priority. I want to tell you that you exceeded her expectations and mine. We saw lots of bears every day and, as you remember, she got a 7 footer our first night there. That is what you call exceeding expectations. We were told by prior clients that you had good accommodations, but they were much better than we expected. We weren't sure what kind of shower and toilet facilities to expect, but they were nice, clean and comfortable. Cathy did a great job of providing plenty of good cooking with a wonderful attitude. Your philosophy of providing plenty of good, tasty food was definitely appreciated and really enjoyed. Cathy also did a great job providing clean linens and keeping the restrooms in spotless condition. When a guy takes his wife on a hunting trip, there is always the potential of uncomfortable conditions, but that was definitely not the situation at your facility. All I can say is, "Thanks for a great time at a great facility"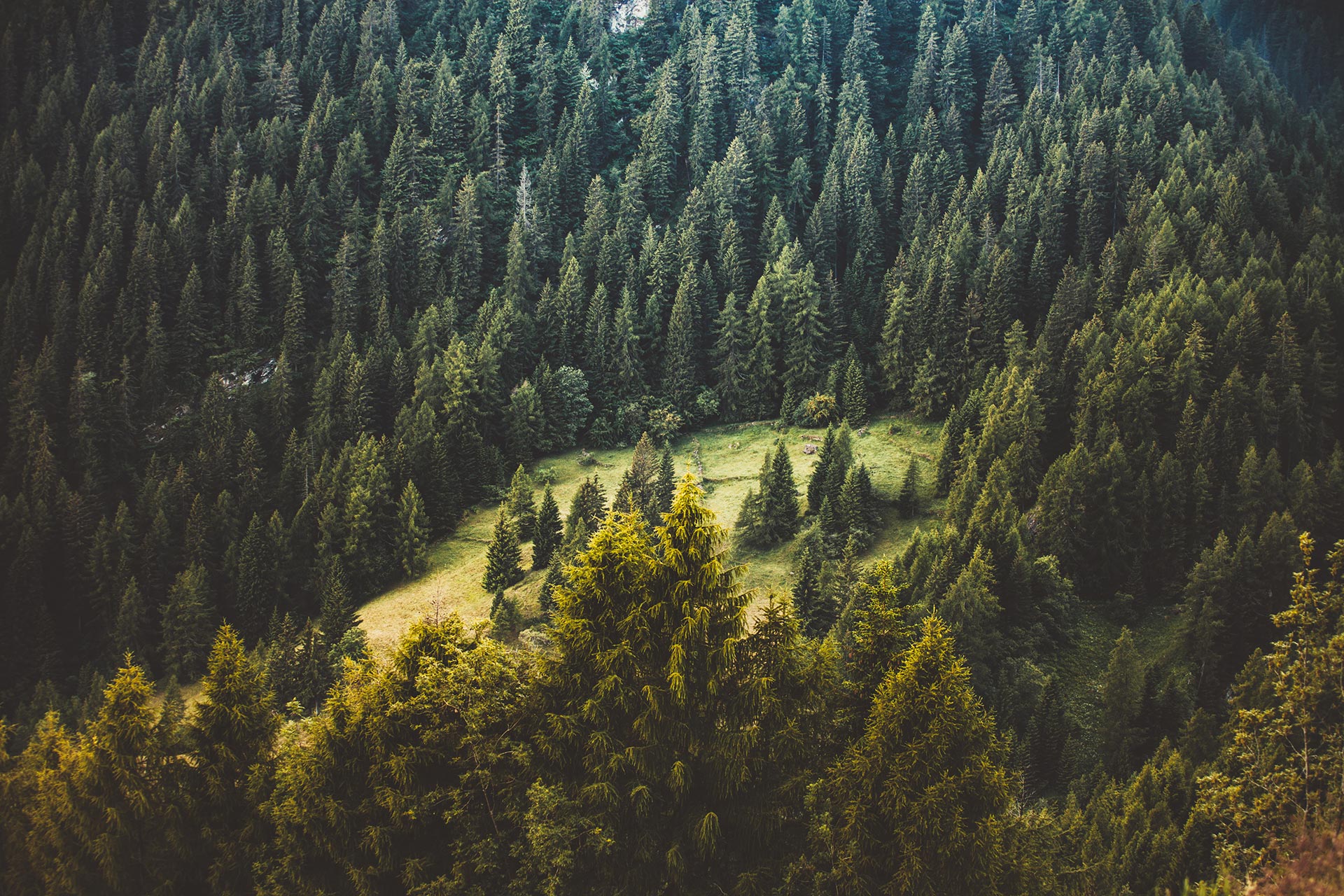 SIGN UP FOR OUR NEWSLETTER
ARE YOU READY TO BOOK A HUNT?
Contact US
North Star Outfitting
Box 501
Marwayne, Alberta Canada T0B 2X0
Complete This Form For Questions or to Book A Hunt