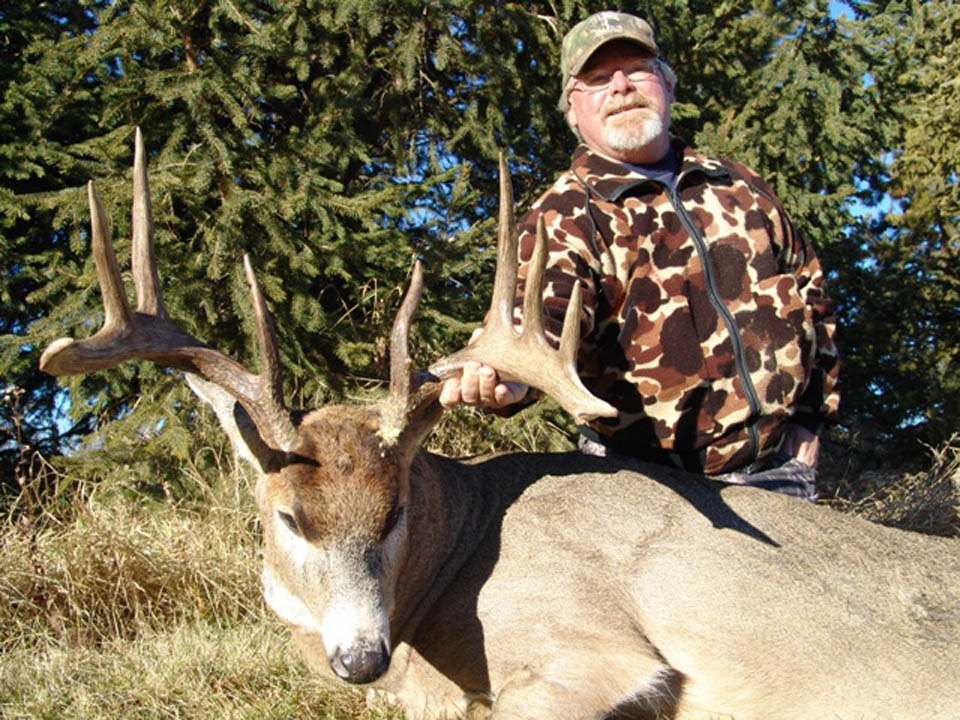 ALBERTA CANADA WHITETAIL DEER HUNTING OUTFITTERS
NORTH STAR OUTFITTING
We have been providing whitetail deer hunts in Alberta for over 22 years.
We offer whitetail deer hunts in November during the rut for trophy class whitetails.

Our whitetail deer hunting area is about 500,000 acres of farm land, fringe, and the deep woods. We hunt by stand hunting, spot stalk, and driving many bush roads. We hunt both private and forest land.

We are very selective in the whitetail deer we choose to harvest. These deer average 150+ class. This is a very enjoyable & scenic hunt where you will see many whitetail deer bucks to choose from.

We hunt using a variety stands and blinds based on terrain and weather
Our tower stands allow us to move around depending on wind conditions for scent control. Our stands are set up mainly on deer trails between the feeding and bedding area on 100 ft wide cut lines. Along with tower stands we also offer quick pop up blinds. These can be hidden well with all sorts of different type of camouflage patterns, allowing them to be diverse depending on weather conditions. You may also hunt in tower stands we have set up on on alfalfa fields, where the whitetail deer feed in the evenings. We provide mummy bags for your hunting comfort!
We try to accommodate your style of hunting as much as possible taking into consideration the weather forecast for that day to give you the best possible odds at harvesting a trophy buck.
WE OPERATE A FIRST CLASS WHITETAIL DEER HUNT
OUR SUCCESS SPEAKS FOR ITSELF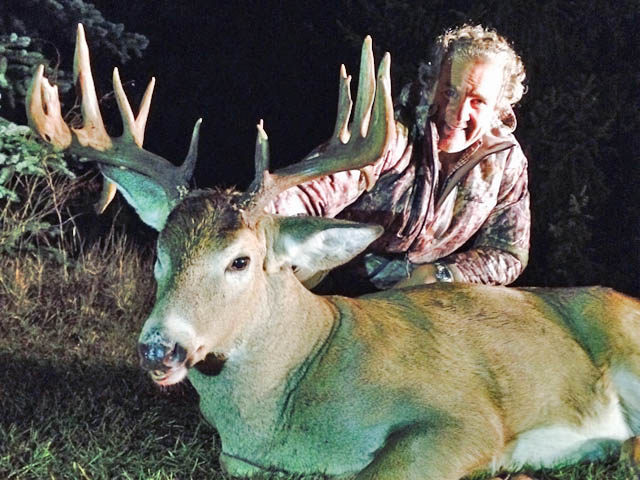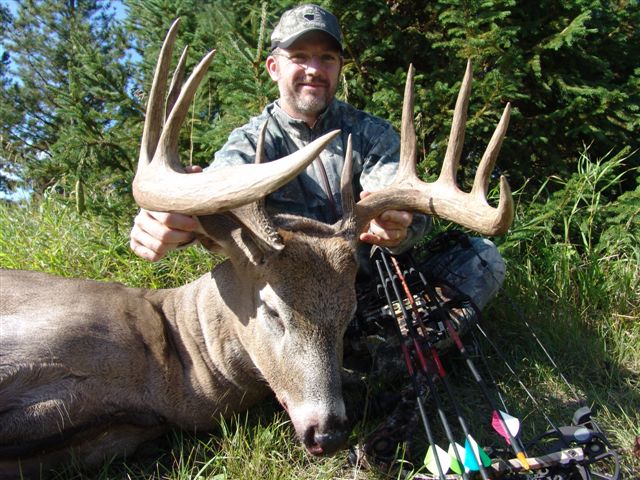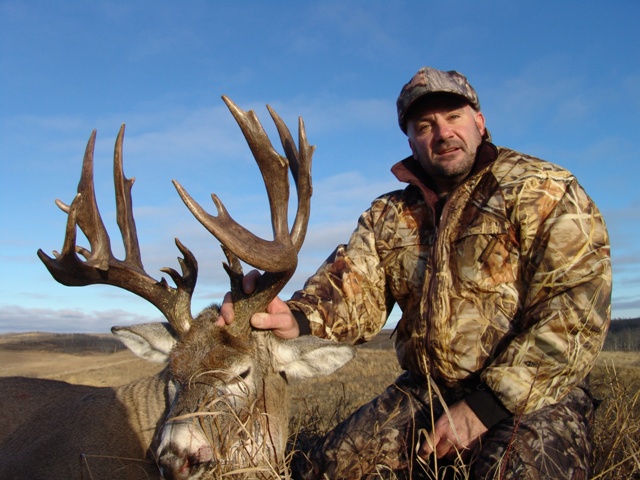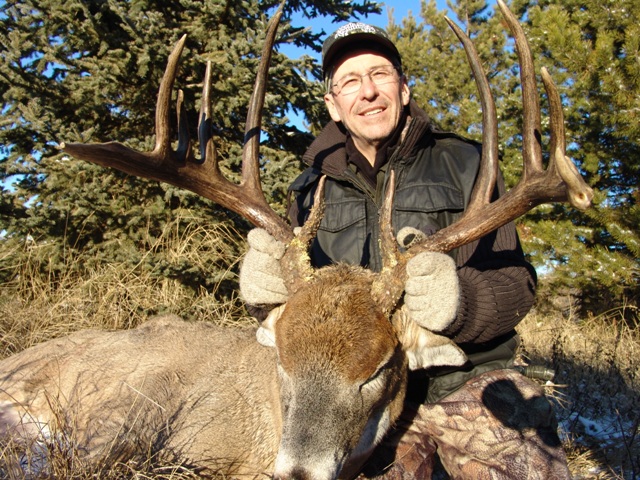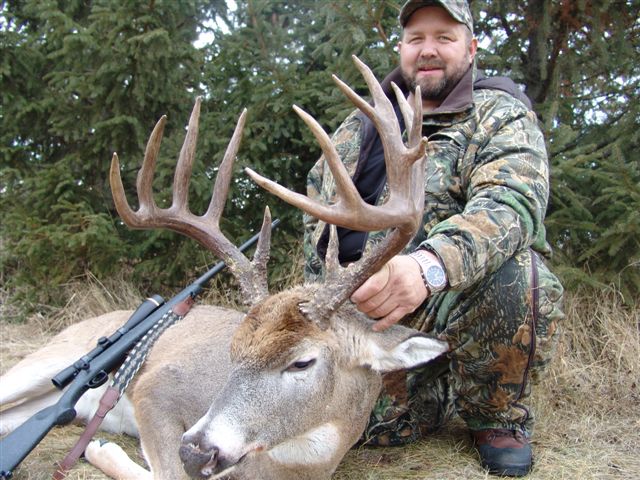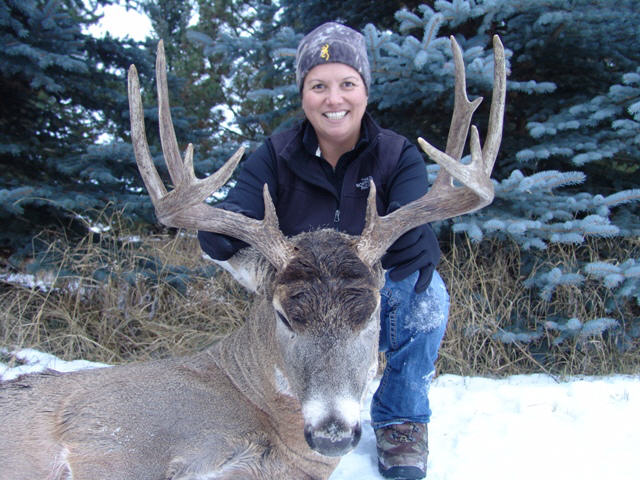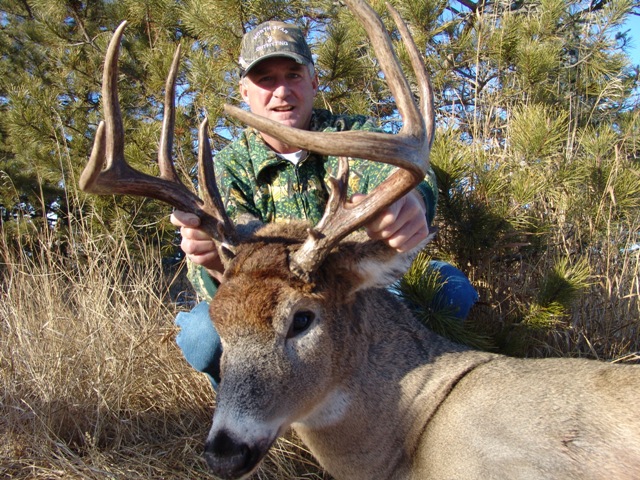 Thanks so much for coming through for me on my whitetail hunt. You not only led me to a great 161" buck but did the same for my two hunting buddies as well. When you are the person doing the research and choosing the outfitter for your friends, it increases the stress level a bunch. I based my choice of North Star Outfitters on the experience gained from eleven hunting trips to the other provinces and you certainly did not disappoint. Your lodge was very clean and the most comfortable and roomy of any that I have stayed at. Kathy your chef was unbelievable. It was easily the best seven days of dining that I have ever had. My guide Roger was very knowledgeable and a treat to spend time with. What sets North Star Outfitters apart for me is the high density of quality bucks you have and the variety of terrain to hunt. For me it is just as important to enjoy the scenery around the stand location as it is seeing deer. Your stand locations are in spots that make it easy to sit there all day. You also impressed me by your quick decision making on where and how to hunt the deer in each specific area. You always seemed to be thinking one day ahead and when one stand was not working you were ready to make the change. What also impressed me is the special effort you go though with respect to noise reduction and scent control when hunting mature bucks. That is something that I had not seen from other outfitters. Thanks again for a great hunt.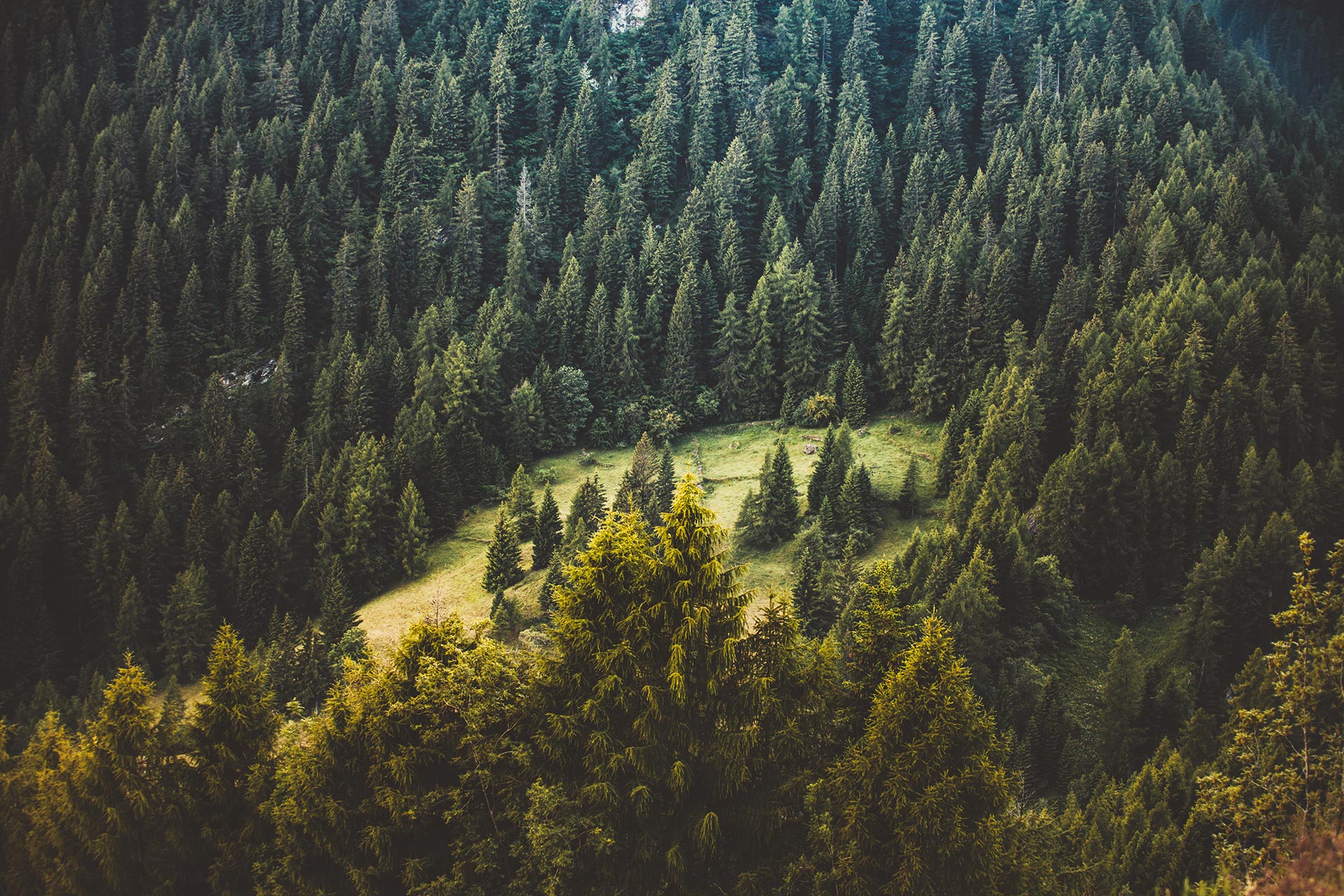 SIGN UP FOR OUR NEWSLETTER
ARE YOU READY TO BOOK A HUNT?
Contact US
North Star Outfitting
Box 501
Marwayne, Alberta Canada T0B 2X0
Complete This Form For Questions or to Book A Hunt