BLACK BEAR HUNTING
With our 2 bear limit, trophy class bears, and excellent bear management, our hunters have enjoyed many successful hunts with North Star Outfitting
---
---
Thanks for one of the most exhilarating hunts ever experienced. Staff was amazing and accommodating beyond expectations. The lodge was clean, food was fantastic and the hunt itself exceeded my wildest dream. I always say, you get what you pay for; in this case, we got much more. We'll certainly return. Regards to all,
Marty Salisbury
---
My 7x7 black bear the first night made my trip a great success, thanks.  A bonus was being able to get cinnamon that will make a beautiful rug. My husband bought the Black Bear trip for my birthday, and he knows that I'm very particular about where I stay. North Star passed with flying colors. The bathrooms were very clean, bedrooms were large, the Rec room with large screen TV and large sectional that sat plenty, washer/dryer and more. Best of all, Cathy, a cook that created great meals. Three times a day, she made sure got our fill of great food. You and Len really worked hard to prepare us for what to expect and made sure that we saw plenty of bears. My 7x7 black bear the first night made my trip a great success, thanks. A bonus was being able to get cinnamon that will make a beautiful rug. We had a wonderful time and are looking forward to next year.
Bob Salisbury
---
All I can say is, "Thanks for a great time at a great facility"

I wanted to thank you for wonderful hunting and the wonderful hospitality that we experienced there last week.  This was a birthday present for my wife, Marty, so an enjoyable experience for her was my top priority.  I want to tell you that you exceeded her expectations and mine.  We saw lots of bears every day and, as you remember, she got a 7 footer our first night there.  That is what you call exceeding expectations.  We were told by prior clients that you had good accommodations, but they were much better than we expected.  We weren't sure what kind of shower and toilet facilities to expect, but they were nice, clean and comfortable. Cathy did a great job of providing plenty of good cooking with a wonderful attitude.  Your philosophy of providing plenty of good, tasty food was definitely appreciated and really enjoyed.  Cathy also did a great job providing clean linens and keeping the restrooms in spotless condition. When a guy takes his wife on a hunting trip, there is always the potential of uncomfortable conditions, but that was definitely not the situation at your facility.  All I can say is, "Thanks for a great time at a great facility"
John Valle, New York 
---
I have been hunting black bears nearly 50 years, and have been on a minimum of 40 spring and fall hunts. I took my largest bear yet #22 with North Star outfitters. the bear measured roughly 7 1/2 foot,and weighed approx. 450#. the skull rough scored 201/2 ". the baiting both amount and variety , was the best i have ever seen. An extremely   hard working outfitter and crew, great food, and excellent lodging makes north star a five star operation.You will never see more bears, including all color phases any where else. Expect to see up to 10 bears on a bait site, and 40 to 50 bears in a week of hunting.
Bear & Julie Lawrence
---
"Loved our Alberta Bear Bow Hunt with North Star Outfitting."

We are a husband and wife hunting team and North Star really went out of their way to accommodate us and make our hunt a hunt of a lifetime.  North Star proved to be a quality operation which delivers what they advertise.  Man do they know their game.  Stand placement was excellent, the wind was always in our faces, and we had strategic cover.  We saw lots of bear and had plenty of opportunity to harvest several quality bear.  We each harvested a color phase black bear; one of which is Pope and Young.  The food was the best we ever had on a hunting trip (we miss you Kathy) and the accommodations were great.  Loved how friendly and knowledgeable the guides were (Neil, Allyssa, Ryan ... thanks for everything).  They really worked hard set us up for success.  We will be back next year and bring our 13 year old son for his first bear hunting adventure!
Travis Wise Sebring, Florida
---
"When I left Florida I really didn't have any expectations... but it far exceeded anything I could of imagined." I thought I'd drop you a note and tell you how much I enjoyed my hunt and stay with you week before last. It certainly was a great experience. I really had a great time with you guys and gals. Kathy did a great job of feeding and taking care of all our food and laundry needs. You, Roger and Alysha made great hunting guides. When I left Florida I really didn't have any expectations of what I was in for in Canada, but it far exceeded anything I could of imagined. Hunting only 4 afternoons I saw a total of 16 bears and that was really only 3 hunts as I didn't see any the first day. I have told everybody down here that if you want a good time and a lot of action they need to call you and set up a trip. Thanks again to you and [Pugs] for a truly great time and a nice bear. Ya'll went the last mile to help us get our bears. Thanks again,
Roger Castaldo
---
All I can say is Wow! This hunt surpassed even my wildest expectations As an avid deer hunter I cannot believe the black bear hunt I just had at North Star Outfitters. As a previous deer hunting client I already knew that the accommodations and personal attention I would receive would be first class. But I had no idea it would be the most exciting six days I have ever spent in the woods. I had never hunted bear before this trip and I did not know what to expect. This hunt surpassed even my wildest expectations. My heart still races when I think about the number, the color phases and the size of the bears I saw, not to mention the two seven footers I harvested (1 chocolate , 1 black). My sincerest appreciation to you, Roger, Alysha and Kathy. I appreciate all of your hard work. Move over whitetails and muleys I am now also a bear hunter.See you next spring.
Stephen Marks, Corporal Flight Engineer
---
When I first found out about the opportunity to go hunt a black bear with an outfitter, I was overwhelmed with excitement. Hunting with an outfitter was something that always wanted to do. So I submitted my name through my chain of command and waited eagerly for word back. Then one day I got a phone call from a gentleman in Ottawa. He told me that I was selected for the Black bear hunt. I was beside myself with excitement. I sighted in my rifle and gathered everything that I needed for hunting. I then eagerly waited for the day to come. When I first got to North Star Outfitters I was greeted like an old friend. I sat at the kitchen table with the outfitter Neil Johnson and some other hunters from Florida. It was their last day of hunting and we all got to know each other. Cathy offered me Coffee and made me lunch. Neil talked about where he was going to set me up for the evening hunt. The time came to go out for the evening. Neil got the other hunters set up at a bear bait site and then he took me about 15 mins north to a tree stand above some bear bait. On the way there he explained to me what to look for in a good black bear. Things like using the 45 gallon barrel to judge the size of the bear. As well things to look for on the bear's coat like rub marks and fur quality. It was my first time ever in a tree stand and I have to say it was a little scary at first, but after about 30 mins I was getting use to it. Finally after about 2 hours I noticed something off in the bush that was moving towards the bait barrel. It was a black bear. Once the bear was at the barrel I spent about 10 mins studying the bear. The bear was a good size according to how Neil showed to judge. The fur had a very nice appearance and it had no rub marks. So at this point I was thinking that if I let it go, something bigger or better might come along. However I have watched enough hunting shows to realize that the bigger or better animal may never come along and then I would be scrambling to shoot one on the last night that might not be as good as this one. So being a Christian I prayed about it. I then got this gut felling that I should shoot it. I slowly & quietly chambered a round and raised my rifle took aim at his vitals and squeezed my trigger. The bear took off running to my left and I instinctually chambered another round and took aim at the running bear and hit it in the vitals and it tumbled end over end and came to a stop about 20 ft from the bottom of the tree that I was sitting in. I then herd the bear take its last breath. After about 5 mins of euphoric celebration I decided to climb out of the tree stand and get a better look at the bear. I got her with both shots in the vitals. The first shot went through the lungs and the second through the heart. I called Neil with my cell phone and told him about the bear. About 20 mins later he shows up with his quad and a trailer he congratulated me with a smile and hand shake telling me it was an excellent bear. We then loaded it on the trailer and drove back to his truck and waited to hear from the other hunters that were still out hunting. Later that night we did a little celebrating in the lodge. The next morning we got some pictures and video for a TV show on the Outdoor Channel in the USA. Neil then skinned my bear and I got meat to take home with me. I closely watched Neil skin the bear and he answered every question that I had about skinning an animal. I then spent the next few days learning everything about hunting bears. Things like mixing up bait and setting up tree stands over a hunting site. We looked at trail cam pictures on a daily basis. I would usually spend my afternoons shooting gophers in the pasture. Hunting with an outfitter was truly the experience of a lifetime. It was more than I had ever imagined. The food was amazing and the atmosphere was second to none. It gave me time to unwind from my every life and deal with my injury's from military service.
Ed White
---
I brought home two bears on my first trip that any hunter would be proud of, a 7 foot black bear and a 6 ½ foot cinnamon... I attended the Southeast Michigan Bowhunters Fundraiser in March of 2011 at Laurel Manor in Livonia, MI. While there, I met outfitter and guide Neil Johnson, from North Star Outfitting, Alberta, Canada. I was very impressed with Neil and the information that I received with regards to his hunting lodge and their success rate for black bear hunts. He had a video that showed many large bears, black and color phased. I walked away from his booth knowing that I would be booking a hunt for the Spring of 2011. Neil's facility surpassed all expectations, spacious rec room with large screen television, comfortable furniture and enough showers for all. Top on the list would have to be Cathy's cooking – excellent to say the least. Neil and the other guide, Len, have more hunting knowledge than I could have ever imagined. I had my choice between fifty different hunting areas, with both tree stands and ground blinds. I saw between four and fourteen bears each day, which gave me the opportunity to wait for that big one. And wait I did. I brought home two bears on my first trip that any hunter would be proud of, a 7 foot black bear and a 6 ½ foot cinnamon. I would highly recommend Neil Johnson and North Star Outfitting to anyone looking for the hunting experience of a lifetime. I truly feel that I have made friends for life on this trip and would return, without hesitation. I also had the winning bid for taxidermy work by Jason Baushke from Legends & Tails Taxidermy in Dowagiac, MI. Jason is currently working on two full bear mounts to be displayed at the SCI fundraiser in February 2012 in Mt. Pleasant, MI. Jason has done some beautiful pieces and is making my trophies a priority. It has been a pleasure to work with him and we look forward to seeing the finished product.
Sonny Van Haselen
---
I don't even own a rifle. I borrowed some camo clothing from my brother so I could go on a bear hunt with Neil Johnson's Northstar Outfitting, Alberta, Canada. Neil was kind enough to let me borrow one of his personal rifles for my hunt. I have to admit I was a bit nervous on my 1st bear hunt sitting in a blind by myself the first day of the hunt. I counted 6 fat bears that first afternoon. The second day I moved to another location Neil and his daughter wanted to check out. You see, I am a beginner hunter (age 61) I don't own any firearms. My brother set up this hunt with Neil after meeting him at a show in Ft. Worth, Texas. After speaking with several outfitters at the show, my brother quickly decided on Neil Johnson because of his sincerity, genuineness and pure straight talk on the quality and hospitality of his hunts. Ask him to show you photos of past 2-3 year hunts. You see, Neil is not the least expensive. However, you will get what you pay for if price is your only concern elsewhere. Neil and his crew work harder than any outfitter my brother has ever seen in an effort to totally please you. All other hunters in our group were repeat, totally satisfied customers who continue to come back year after year because of the quality of this hunt. One guy counted 13 bear the first day out from his stand on the hunt. Average was 6 – 7 bear daily. Back to my story of excitement my 2nd day of the hunt. My 1st bear comes in (colored phase) not 20 minutes after Neil drops me off. A gorgeous 6 ft. brown dropped with 1 shot 30 yds. away. But wait – only 1 hour later – What's that extra large black volkswagon doing coming down the same trail? Oh my gosh, I'm shaking in my boots! It's big brother blackie over 7 ft. long. Bam – 1st shot 30 yds. away again. I ask you, what are the odds of a 61 year old gentleman hunter from Texas who has no rifle or hunting clothing/equipment showing up in camp in Alberta, Canada and bagging not only one beautiful bruen but two giants within an hour apart that fall 20 ft. from each other after being there only 2 days. Not bad, I say. Incidentally – expect 3 full/full/full delicious, square meals everyday you are there. The meals are superb and the chef is a wonderful hostess. Be careful – my brother gained 12 lbs. in 7 days. No brag/just fact. Thank you, Neil, for everything you did for me.
Pat & Nicole - Driven TV
---
Hunting at North Star Outfitters has become one of our favorite places to go. We have hunted bears, whitetails and mule deer with much success for our television show. If your looking for a reputable outfitter to go with that has good accommodations, great food and big animals then this is the place we would recommend.
Larry Bergman
---
I have hunted waterfowl one time with North Star Outfitting, and we had huge Canada geese practically trying to get in the blind with us. I have also hunted black bear seven different times. He has never failed to produce excellent bears, I have taken one over eight foot, and several over seven foot. He works hard and does everything possible to provide an excellent hunting experience. His accommodations are first class, and there is more great tasting food than you can possibly eat. I have no reservations recommending Neil to anyone.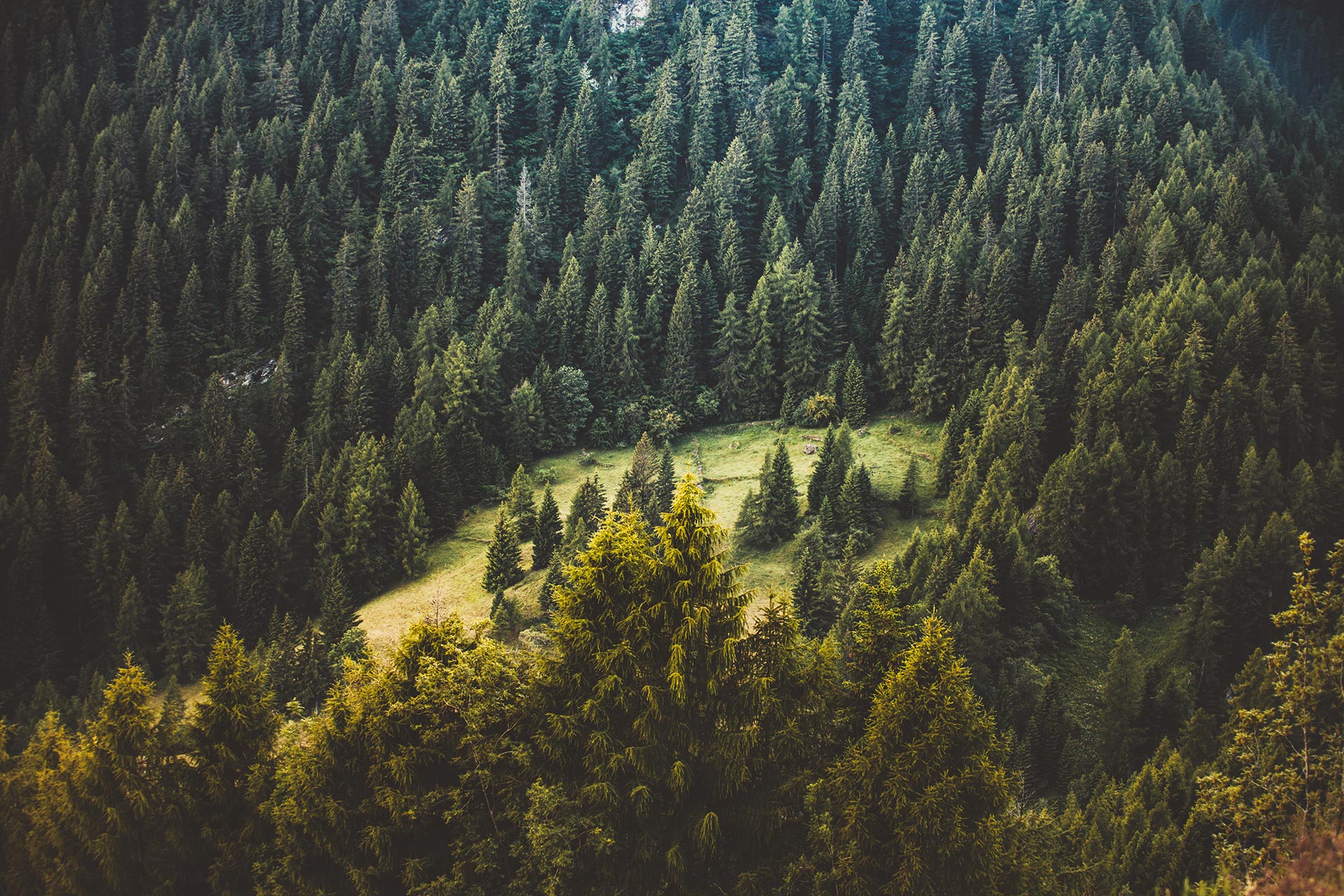 SIGN UP FOR OUR NEWSLETTER
ARE YOU READY TO BOOK A HUNT?
Contact US
North Star Outfitting
Box 501
Marwayne, Alberta Canada T0B 2X0
Complete This Form For Questions or to Book A Hunt